A LECTURER AT BASRA UNIVERSITY PARTICIPATES IN AN INTERNATIONAL CONFERENCE
A LECTURER AT BASRA UNIVERSITY PARTICIPATES IN AN INTERNATIONAL CONFERENCE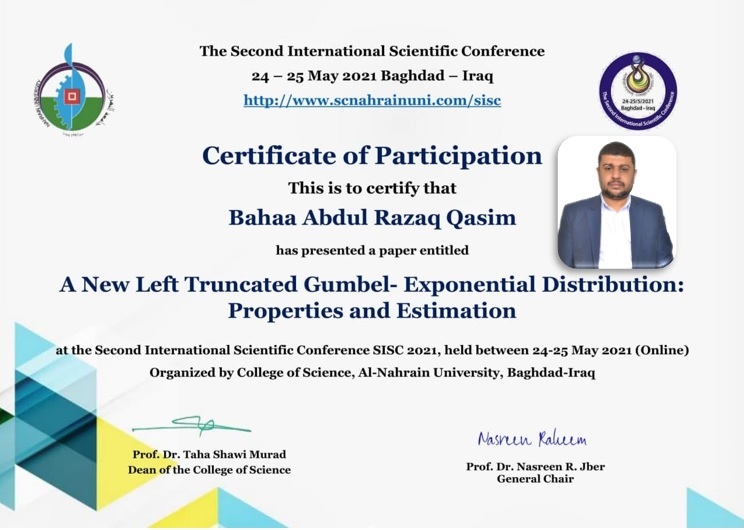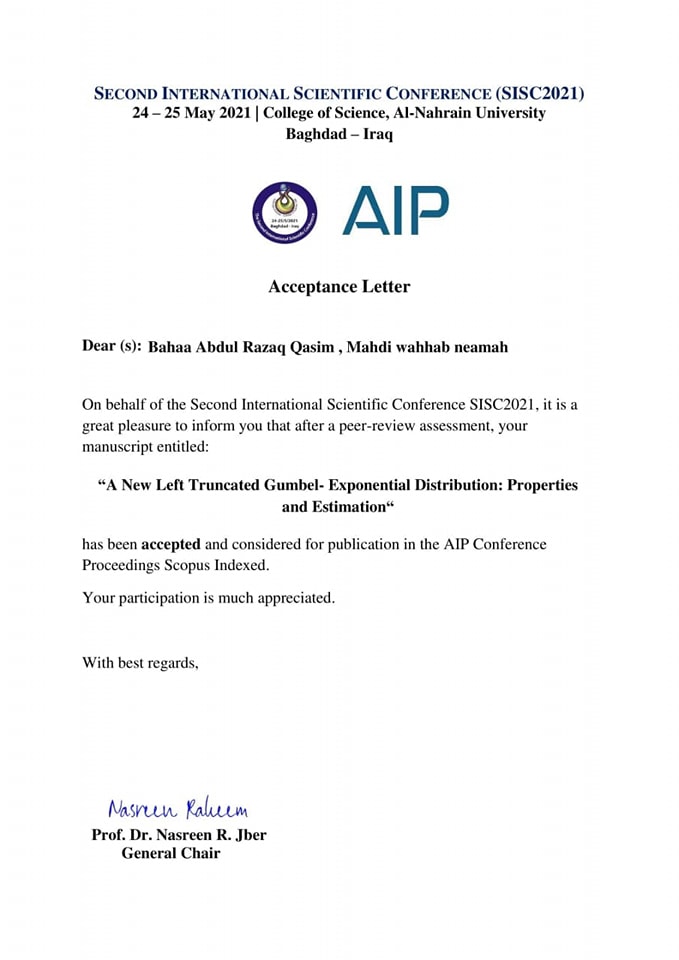 A LECTURER AT BASRA UNIVERSITY PARTICIPATES IN AN INTERNATIONAL CONFERENCE:
The Assist. Prof. Bahaa Abdul Razzaq Qassim at the College of Administration and Economics at Basra University participated in the second international conference of the College of Science at Al-Nahrain University, which was held on 24-25/5/2021.
The participation included the presentation of a scientific research in conjunction with Assistant Professor Dr. Mahdi Wahab Neama from the College of Administration and Economics at Karbala University entitled:
A New Left Truncated Gumbel - Exponential Distribution:
Properties and Estimation
By default via the Google meet platform.
The research aims to propose a new composite probability distribution represented by left truncated gumbel-exponential distribution which is one of the probability distributions that is characterized by the possibility of its application in the study of the reliability of machinery and equipment as well as the study of survival periods for people.
The research will be published in the AIP Journal which is included in the Scopas classifications.